SCORECARD™ - BASEBALL'S MOST ACCURATE FORMULA
HOW ACCURATE ARE OUR RESULTS?
In the winter of 2016 we ran an analysis of all 1960 games played in the 2015 season. We used our Scorecard™ formula to predict a game score, and then compared that score to the actual result. In 97% of the games we correctly predicted the winner of the game. That's right, out of 1960 games we predicted 1907 games correctly. Whaaaat?!?!!!

WHAT IS SCORECARD™?
Since Baseball Manager's debut, Scorecard™ has been used to calculate game results for thousands of our managers. Very simply, we provide the most accurate baseball game on the internet. Playing Baseball Manager is as close to managing a real-life baseball team as you can get. Unless your name is Casey Stengel.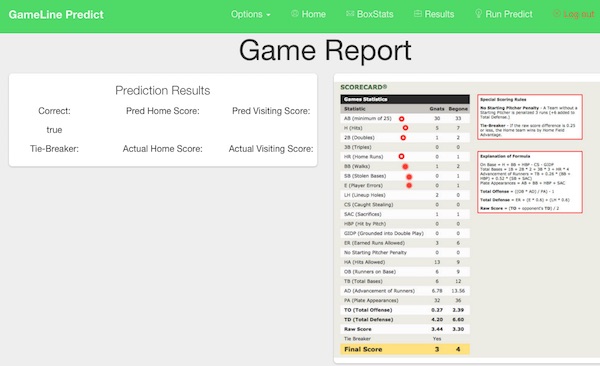 HOW DO I GET IN ON THIS AMAZING GAME?
Enrollment in BBM is as simple as clicking on Sign Up Now! Right there, over on the right. Big red button. You got it.